Hi guys, Camds here, Im here today to show to you the first
Game review, so Enjoy.
Now, i got this game a few days ago called: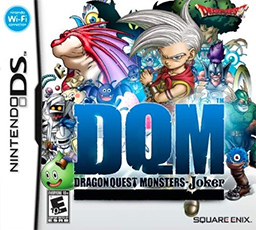 Now, I started this game, it has very Good start, the
graphics are good, not cinematic like FF but there
what you can expect from the game, Well I started the game up...
GAMEPLAY:
The gameplay is trikey to start with, becuase its a 3-D game
using the control pad becomes a bit trikey. Anyway, Fighting
Monsters is good, the usual FF style of fighting, although there
is a new system called scouting which is like pokemon
where you attempt to catch it, Very Impressive.
Although alot of it you spend dieng cause its very hard.
STORY:
The story has not really unfolded while I have been playing
yet, But It once again is like Pokemon where there are like
legendary monsters, but Im sure it will be good.
GRAPHICS:
The graphics are very boxie, But otherwise good, the battle
scene graphics are impressive when fighting.
GAMEPLAY:
3/5 STARS!
STORY:
4/5 STARS!
GRAPHICS:
3/5 STARS!
TOTAL:
10/15 STARS!